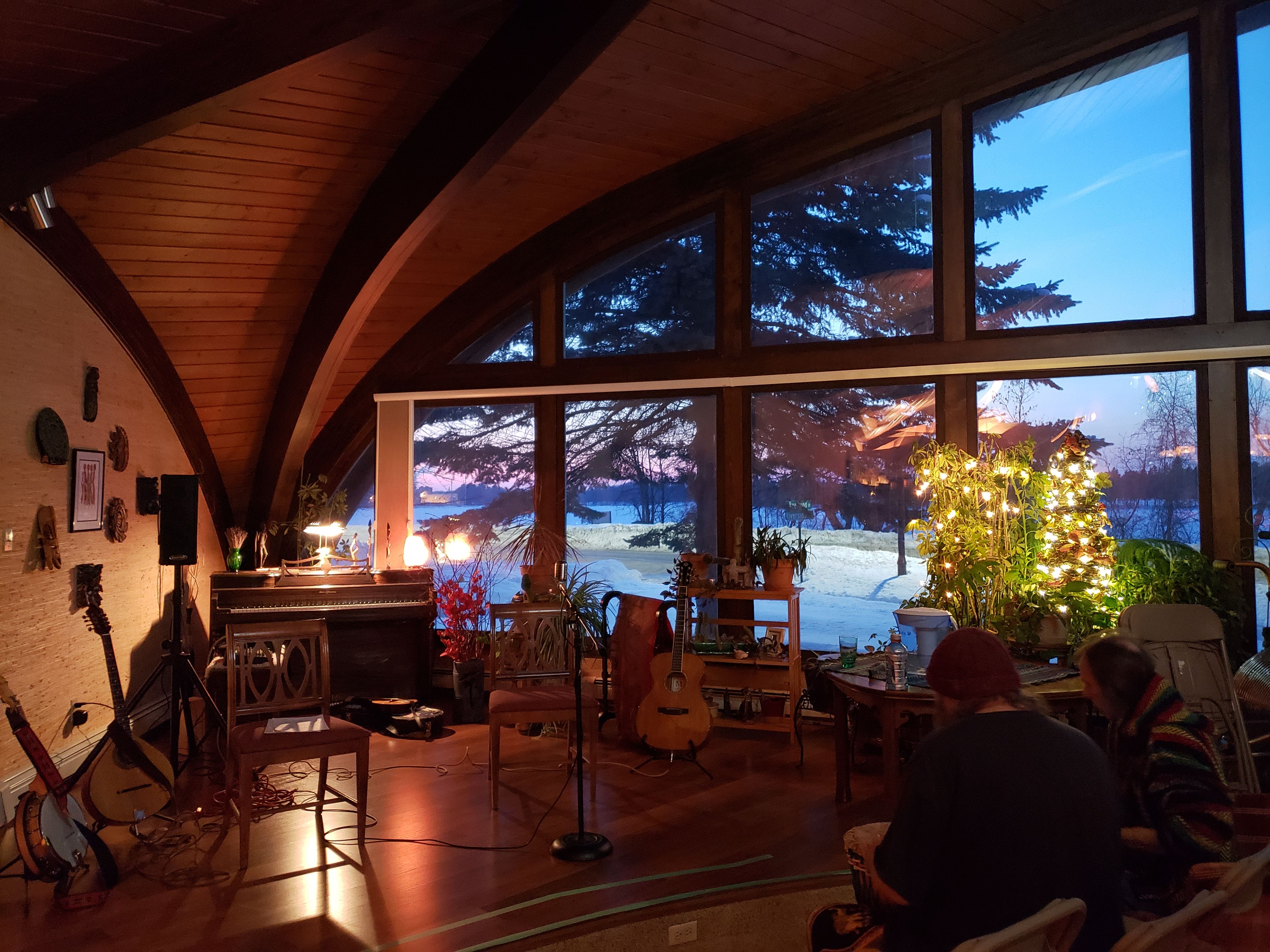 HOUSE CONCERTS / Amazing live music experiences that you can host yourself
House Concerts are not a new phenomenon and they have not only been a healthy source of relaxed revenue for touring musicians, but they have been providing, amazing up close-and-personal performance experiences for audiences across the country for quite some time now.  These gatherings can happen in a living room, a rec room, backyard or wherever. Hosts invite their Friends, Family, Neighbors or Co-workers. There is a suggested donation for the performer, and often people bring drinks and food to share. 
If you love music and are Interested in hosting a concert in your home please read on and then contact us or Jaime-Sue Seal of Smokin' Sleddog Records and check out all of the Great Artists on the Smokin' Sleddog Roster!
The space
Do not wonder if your home is big enough.  Some house concerts only fit 15 people some have been large enough to seat 60.  I have performed at some that are 100.  All are wonderful.  Moving a few chairs or Tables will surprisingly clear enough area for folks to be comfortable and enjoy the evening.. most hosts use their regular furniture plus folding chairs. Some use only folding chairs.  Many of these events have no sound equipment involved and most musicians, if you prefer sound, have small set ups as well that will not take up any space but will add just enough to the Sound to make it a better listening experience!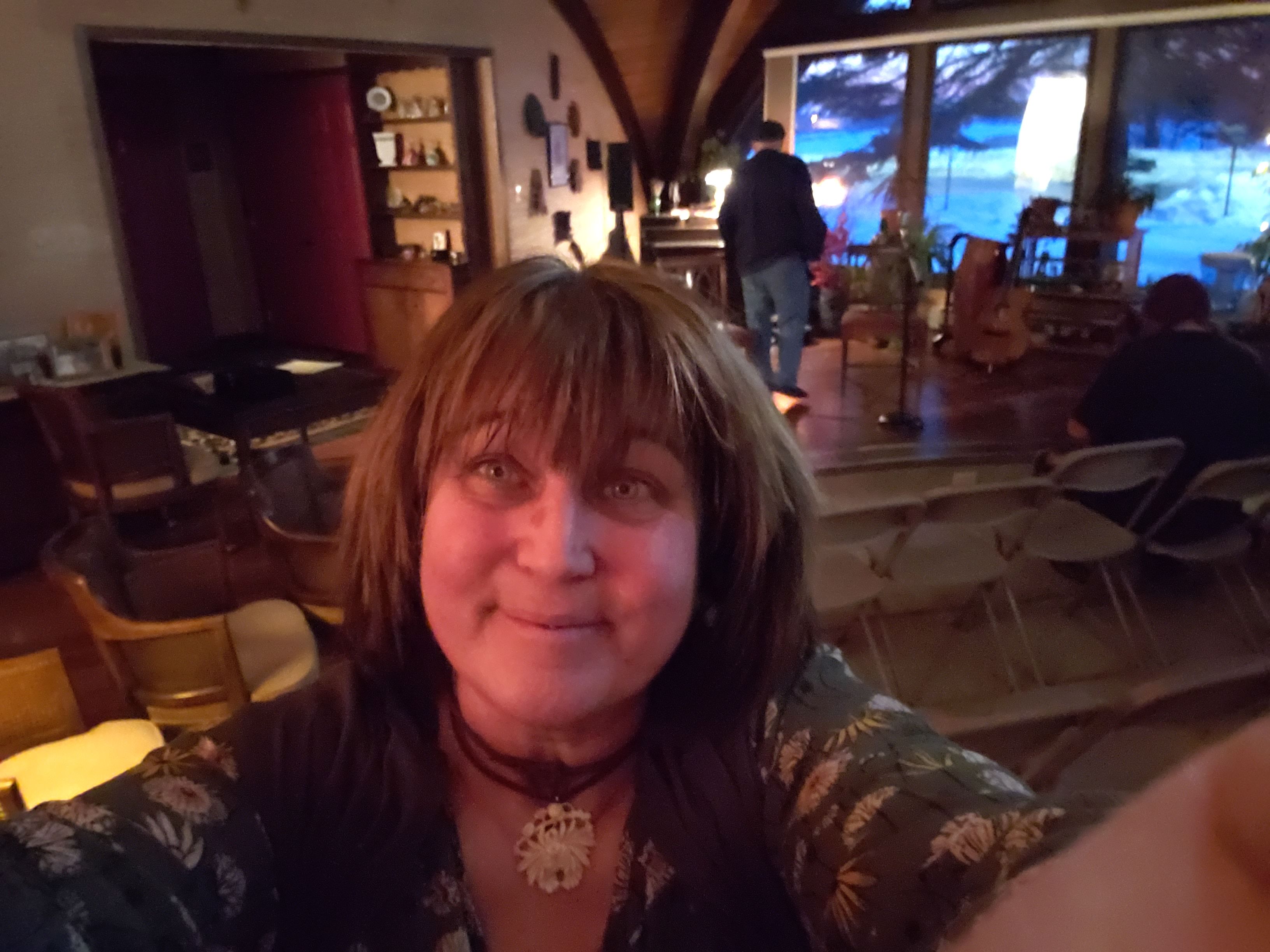 The audience
The Best part is always the Audience. Email or Mail or Call to Invite your friends, neighbors, family, coworkers and let them know they can invite others as well! Most people coming to a house concert are doing so because they are interested in the experience of it and not necessarily because the know who is performing.   These concerts are addicting on many levels not just for the attendees and hosts but for the musicians as well.   They are always intimate evenings connecting touring artists to segments of a community they usually don't get to experience!
The Artist can promote your event as well if you would like.  I recommend only having them post the city and email address for information.   When someone emails for a reservation you can supply the address at that time.  Although you are asking for a suggested Donation it is still considered a Private Event.
Inviting or letting folks know!
Give yourself a month or so out to send your invites. You can use email or a sites like Evite that automatically track RSVPs. Its easy to send reminders through email as you get closer to your date.   Simple to do is a Facebook Event page and you can invite from your Friends list directly from that post a video of your upcoming artist or a link to their webpage so folks can get excited about the upcoming event.  And don't forget to post your email so that people can RSVP to you in person so that they can get the address privately.
When sending invites mention
Space is limited and reservations are required.
Describe (briefly) what a house concert is and how it works, including the suggested donation
Share your own enthusiasm for the music—that's the best way to draw an audience!
Include some info on your guest Artist.
Don't be afraid to overbook a seat or two.. there will always be a couple of folks who cant make it the night of the event.                                                                                                                                                                   
Suggested Donations instead of Tickets
Suggested Donations usually run 10 to 20 dollars.  Collecting at the Door is sometime easiest with just a sign and a basket but be certain to remind folks about the Donation at the beginning or intermission of the Show, and let them know their donation goes directly to the Artist and helps to keep live music on the road and coming to communities like your own.
Make it simple and not too long
Ive played house concerts that are 2- 45 minute sets that are perfect.. it gives folks a mingle time in the middle, time to munch, have a drink, meet the Artist and buy a cd.  I have played at house concerts that are a one hour set with "the mingle and munch" before or after.  Most start at 7 but Ive also been at some that are mid afternoon on a Sunday.. its your Event and Your Rules!  How great is that?
Food & Refreshments
This is entirely up to the host!  Ive had full meals, Snacks, Desserts, Potlucks and some with just Coffee and Cookies.  Some serve wine some say BYOB.
Accommodations
MANY Artists touring are appreciative of the House concert experience because it fills dates that they might normally be just sitting in a hotel.  Often hosts will offer a bed for their performer and many become long standing friends.  It's a great experience for musicians and Music lovers all the way around.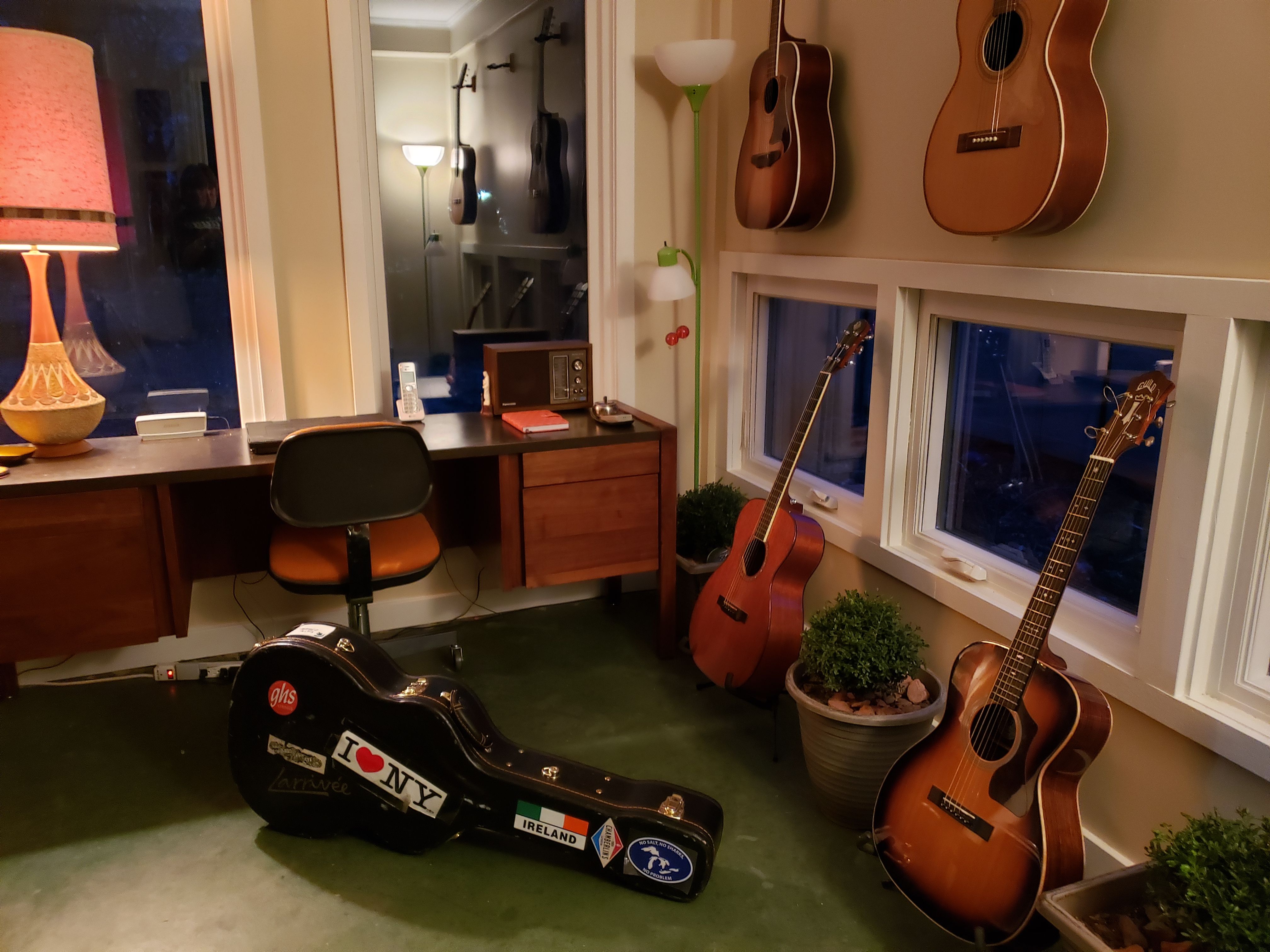 THREE-Time Irish Music Award Nominees "Top Duo"
OH the places you will Go!
Newsletter! (approx 6-8 a year)
Visit Smokin' Sleddog Records!